If you've been following my 25 Days of Christmas posts…the ones sharing over 25 days how I know you are, in fact, amazing, then welcome to day 6. On this day, we celebrate your talents.
What talents? you may wonder. Well, we all have them. No, really, we do. You might immediately think of talents like athletics, academics, and music, singing or dancing, writing, which are all incredible talents. Maybe you're an excellent organizer or cook or storyteller and you mesmerize your children as you read or tell them stories?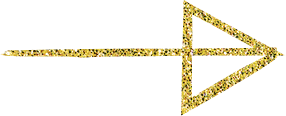 Do you keep an immaculate home? Are you a spectacular manager of time? Or of multi-tasking? Perhaps your talent is hospitality and you make guests feel warmly welcomed each time they visit.
All of these things might be unconventional talents, but they're talents nevertheless. Your talent might be cheerleading – not the skirt and white sneakers kind – but the kind where you cheer on your family or friends, and you're an amazing source of support of their endeavors.
You might be a grand encourager, always quick with an act of kindness, a pat on the shoulder, a warm word of comfort, doling out wisdom.
Humor. Now that's a talent. Laughing feels good. People love to laugh and they love folks who can make them laugh and are quick-witted.
Being handy might be your talent. My husband is so handy and it's a tremendous blessing. He's saved us countless dollars by being able to repair so many things around our home. Mechanics, woodworking, landscaping, gardening, being a DIY-er are all enviable talents, none of which I possess. But I'll bet many of you do!
Even gift-wrapping is a talent, one I also don't enjoy. I can wrap a present decently enough. Most of us can. But some people make it a true art-form with perfectly crisp corners, beautifully curled ribbons.
Do you see yourself here? I know you're here. I know you can count at least one of these things as your talent. And you can probably count many more that I'm not thinking of right now.
Don't discount those things you do well as just obligations or no big deal. They're big. And something that you excel at, even if it's not a conventional talent, is still so very valuable. Just like you.
Be encouraged,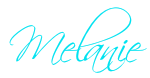 P.S. Make sure you get in on the She Reads Truth Bible giveaway!