Welcome back for Part Two of my interview with Eternal Salvation costars Bradley Snedeker and Darren Dupree Washington!
Yesterday, I shared with  you my conversation with Bradley about his experience with this family-friendly, thought-provoking movie and I've had a wonderful response to this interview. Folks who hadn't yet heard of this film are excited to see it and others were impressed with what they read during the interview.
Darren Dupree Washington (Modern Family, Castle, Agents of Shield) portrays Paul Jenkins, Jonathan's (Bradley Snedeker) coworker and eventual lifeline of support.  I had the opportunity to pick Darren's brain and here's what he had to say:
MP:  Paul was a solid character the whole movie through. Did you enjoy playing such a stable, moral character?
DDW: I loved playing Paul for the reason that he's not into getting pats on the back or making other people feel bad when he's proved them wrong.  He does what he does out of the sincerity of wanting the person(s) he's dealing with to have that unrivaled feeling of fulfillment and love that he has in his own life.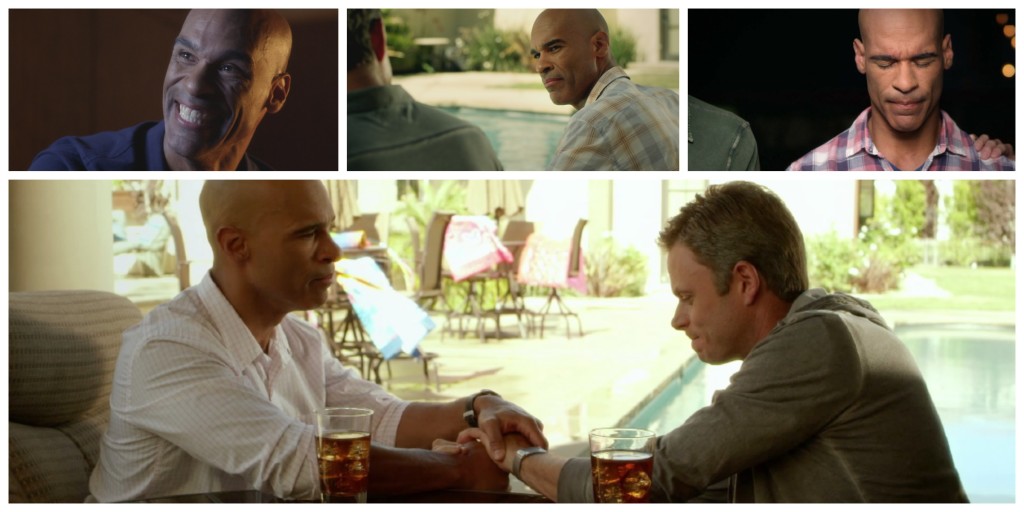 MP:  In what ways is Paul similar to you personally?
DDW: Wanting to give of myself to benefit someone else, seeing other close people around me, being there for them during their trials, and celebrating with them during the tribulations is my reward. For example, I get so much more joy and satisfaction out of watching my nephews opening their gifts at Christmas than I ever did opening my gifts as a kid.
MP:  I was encouraged by your portrayal and would love to see more of your work. Where can my readers and I watch for you in the future?
DDW:  I hopefully have a CBS pilot that will be getting picked up called Bunker Hill, but you can follow me on Twitter at @darrenschnase and Instagram as @darrendwashington and on IMBD under Darren Dupree Washington.
I encourage you to watch Eternal Salvation. This film was uplifting, encouraging, and real. The friendship that forged as Paul came alongside Jonathan was incredible and life-changing. When you watch it, please come back and share your thoughts!
Peace,