You're in the midst of an abusive relationship. Your self-esteem and confidence are so low you question every decision you make. You believe you can't survive on your own without this man, so how you can you possibly leave? 
But how can you stay? Every day you walk on eggshells, praying that today won't be "too bad", that he won't hit you, won't scream at you, won't twist your words into something they were never meant to be.
You pray you can get through the day and all the many responsibilities you have without being under constant criticism about how you're carrying out those tasks; how you can do this better or stop doing that or "let me show you how to do that right." Because nothing you ever do is…right.
…or good enough. You could work 24 hours a day, have a perfectly fit body, be nice as pie and sunshine, be as supportive as the day is long, be model perfect inside and out, have a spotless home, perfectly dressed and behaved children…and you still wouldn't be doing it right. According to your abuser.
You have a hard time sleeping because you're consumed with questions of how you got here and how you can protect your children around the clock. You wonder why he can't just change, why he can't be a normal person and act appropriately. He wasn't always so cruel.
Thoughts race around in your heard and you fantasize about how life might be wonderful if he'd just get it together and be the husband and father he's supposed to be. And eventually, you resign yourself to the thought that this is your life and you'll delight in your children (as always) and devote your life to them and their well being, and that will be your happiness.
But what if you want to leave? If you need to leave? Because if you're being abused, you should leave.
But I've been there and it's not as easy as just packing a bag and walking out the door, never looking back.
If you are in danger, you've really got to make a plan and fast, to get yourself and your children to safety. That's #1 and all the rest will work itself out once you're safe.
Even if you're not being physically abused, mental, emotional and verbal abuse are equally as damaging, and in an instance can turn physically dangerous. It's never "just" emotional abuse. It's never "just" verbal abuse. It's always harmful abuse, no matter what type it is.
Create your exit strategy. Women especially fear leaving because…
Their abuser has made them fearful to leave: they won't have any money; he'll get custody of the kids; you'll have no place to live; he's isolated you from anyone who would be willing to help; he'll find you.
Fear is your abuser's greatest weapon. And it is frightening to leave your abusive relationship. There are so many unanswered questions. The future is so uncertain. But if you're going to leave, make a plan.
Get help. Seems obvious but I mean find someone to help you leave. A women's shelter, your church, family. You will need help to get back on your feet and have an immediate place to stay when you walk out your front door. Get a well-trusted support system into place quickly.
Save away some money. If you can, squirrel away a little savings, do that. Many women don't have this option because every penny they spend is monitored and controlled. Even their paychecks may be taken by their mate. But don't let the lack of funds keep you in danger. A women's shelter will help you. Free legal help might even be available.
Go. I don't know how better to put this than to find a safe place to be. I didn't leave and it almost cost me my life. A lot of things kept me from leaving: fear, the want to remain married and the hope that he'd change, lack of resources (no shelter in the area where we lived), worry, the unknown. And on and on. It's pretty darn scary but if you are in danger, you have got to get to safety. 
The National Domestic Violence Hotline is a great resource. Be aware that by clicking the 'escape' button twice on their page, you can exit the page immediately, should someone come up behind you. There's a ton of information on their site from defining types of abuse, to a phone hotline, online chat, and a blog written by survivors.
Google about shelters in your immediate area. Call and ask questions. Both this and the National Domestic Violence Hotline are completely confidential. They will not share your information with anyone. You're information is safe with them and they will explain to you what you can do, should do, and what will happen when you and your children leave the home. They should be able to set you up with necessities and resources. Remember, some families leave with nothing but the clothing on their bodies. These shelters are here to help you.
You and your children deserve to have a safe place to lay your heads each night. You not only deserve it but it should be a basic human right to be able to live in your own home without fear of the person who vowed to protect and honor you.
Be careful. Create your exit strategy. Get to safety. It's not easy. It might get very difficult, but it will lead to your path of healing and peace.
Praying for you, brave soul.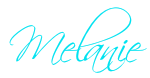 October is National Domestic Violence Awareness Month. Please read about the signs of abuse, the types, and how you can help someone you suspect might be in a dangerous relationship. If you're in an abusive relationship, seek help. Talk to your pastor, a trusted friend or family member, a nearby domestic violence shelter. Do not become a statistic, except one of success.