With so many blogs in the blogosphere, it's hard to keep up with all of them. And believe me, there are some really read-worthy blogs out there. Your interest areas may be more technical in that you read blogs that demonstrate how to better your blog or increase your social media presence or perhaps you're more into fashion tips and makeup trends or maybe your fancy is tickled by book review sites, parenting tips or mental health support.
If you're like me, every single one of those types of blogs pique my curiosity. I'm always on the lookout for really solid blogs with great content, appealing graphics, and that are real and offer me value. I wanted to share with you five of my favorites. And they're my favorites for all sorts of reasons that I'll describe for you.
My Freshly Brewed Life Barbie Swihart writes so beautifully here and offers regular encouragement. Her Weekend Whispers speaks to me especially. Besides her writing talents, she is really technically savvy and if you're in the market for a tech person, look her up. She's worth it!
Dave Shrein If you need tips about increasing your social media following (and who doesn't?) or you have an entrepreneurial spirit, this is the perfect spot to gain a lot of information.
Jen Hatmaker If you aren't familiar with Jen yet, I suggest you get familiar immediately. She is the realest of the real, funny, and has a blessed way to make us think about everything from faith to yoga pants.  Her books For the Love and Interrupted are, well, you just have to read them for yourselves to know how fantastically meaningful these books are.  She's intuitive and she's funny.  Bless.
Rachelle Gardner This is a super informative blog if you're a writer. It's easy to read and has some valuable tips and insider information like examples of one sheets and how to query, specifically how to query her.
Dog Shaming Because I love dogs and it's a funny site. This list wouldn't be complete without something to make you snicker. We have two delightful pups, a 7-year-old lab and beagle mix who almost tolerates her nearly 3-year-old pug sister.  We are amused by dogs on a daily basis. Check out this site if you need to smile.
This has been a presentation of five of my favorite blogs and sites. Tell me…what are your favorites?
Be encouraged!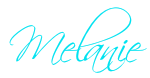 Like FREEBIES? If you enjoy what you're reading, please subscribe. You'll only receive 1-2 emails per week and you'll get an awesome free printable when you confirm your subscription!