For I know the plans I have for you, says the Lord. They are for good and not evil, for a future and a hope. – Jeremiah 29:11
How are you 'Talking to Jesus'?
What's your favorite scripture in the Bible? Think of it right now. Then…
Now place your name into the scripture. For example, my favorite verse is above, and I"ll add my name into it. "For I know the plans I have for Melanie. They are for good and not evil, for a future and a hope."
Place your name into your favorite scripture. Does that help the way you talk to Jesus, by really feeling the words and how they apply to your life?
This and other tools are encouraged in the book Talking to Jesus: A Fresh Perspective on Prayer by Jeannie Blackmer. It tells stories from the Bible in a manner we can understand through unique perspectives I haven't before considered. I learned a lot about the Bible and became acquainted in a more in-depth fashion with the people in the Bible through reading this book. I found it very interesting, educating, and wonderful in cultivating my relationship with both scripture and the Lord.
Enter to win one (1) copy of this meaningful book by commenting on this post!
From the book itself: "Sometimes it's easier to pour our hearts out to someone we can see in front of us – our inability to physically see Jesus can make us feel far from Him. We often wish that we could see him face-to-face as we pray."
Jeannie Blackmer is also the author of MomSense: A Common-Sense Guide to Confident Mothering and Boy-sterous Living: Celebrating Your Loud and Rowdy Life with Sons. She also co-authored Where Women Walked: Powerful True Stories of Women's Perseverance and God's Provision. Her work has been featured in Guideposts, MomSense, and more. She is married with three adult sons and makes her home in Boulder, Colorado.
You can find Jeannie on social media on Facebook and Instagram.
Don't forget to drop a comment below and enter to win this meaningful book full of God's Word.
Be encouraged,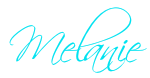 BlogAbout provided me with a copy of 'Talking to Jesus' to read and offer my honest review. They provided an additional copy to offer for a giveaway. All opinions are honest and my own.