CONGRATULATIONS, CATE from Random Crafty Georgia Girl! YOU WIN THE BOOK!
Contact me with your mailing address, please.
"The path to marital happiness is different than you think. when our plans for marriage improvement begin with 'If my husband would…' or 'If, as a couple, we could…' we're missing the secret." ~Jen Weaver in A Wife's Secret to Happiness: Receiving, Honoring & Celebrating God's Role for You in Your Marriage. 
Comment below to win a copy!
I've been married…twice. If you follow my blog at all (don't forget to hit subscribe so you don't miss any posts!), you know that my first one gave me two incredible children whom I love with everything I am.
You'll also know that the first marriage was far from healthy and perfect. I learned from that marriage, many things.
I learned how important mutual respect is and that if you lose it, your marriage doesn't have a great chance of making it. Despite my path and experience, I still have much to learn about my husband, myself, and the marriage dynamic.
In her new book A Wife's Secret to Happiness, Jen Weaver says "When we treat our spouses with respect and honor their roles in our marriages, even when they don't live up to what we feel is their potential, we attract God's graze of approval."
In this book, Jen shares about the differences between how men and women operate, react, and interpret. She tells us about our roles, how they differ and what their values are, and how our husband's happiness is our happiness, and our need to be mutually fulfilled.
This book breathes life and understanding into our marriages. We all want our relationships with our husbands to be rich, fun, deeply connected, and full of adventure. Learning the nuances of your partner helps cultivate a deeper bond.
Just like life, our marriages go through seasons. Some are warm and comfortable and some are cooler and feel more like trudging along. But there's hope in all seasons and ways to flourish and grow…together.
Jen talks about #wifestylin and developing hottie eyes. If those aren't two things that entice you to read this book, then I don't know what are!
At the end of each chapter, Jen gives us a short but powerful questionnaire to explore our feelings and encourage us to think. This would be a great book for a study since it provides these questions and even links to download helpful additional articles.
Wouldn't you like to read it?! You can! Comment on this post and tell me about a piece of marriage advice you've been given, or just any old nice comment. It's that simple to enter. When the giveaway ends, I will announce the winner here and on my Facebook page.
Celebrate your role as a wife or future wife!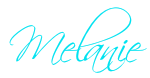 About Jen Weaver: Jen is passionate about sharing strength with others as an author, Bible teacher, and inspirational speaker. She is a mom and wife to her best friend Jared, and they reside in Texas. You can follow Jen's blog online.
I was provided a copy of this book by BlogAbout to read and reviewed. I was given an extra to use in this giveaway. All opinions are honest and my own.