As always, you don't have to share these views to be welcome here. But since we support women here and this is a wonderful resource for women or girls in a time of need, I felt led to share about it, if even one reader needs this. 🙂
I celebrate bravery. Life is tough. We as women…as humans…face challenges and struggles. We need grace in our circumstances, whatever they may be. Every mama needs grace. Every mama needs to be celebrated, to be loved on, listened to, and heard. Every woman needs support, even from strangers…understanding, and hope. At some point or other, we all need help. 
Embrace Grace, Love in a Box is a pro-love initiative launched to help save babies and help moms get plugged into local churches for spiritual, emotional and physical support through an Embrace Grace group.
Boxes are distributed to pregnancy centers nation-wide and given to young, single women with positive pregnancy tests. The box is full of gifts that will inspire hope and impart love to a mom that may be scared for her future. Each box consists of a Fearless Journal and pen, a Bump in Life book, a baby onesie, testimonial letters of girls that chose adoption and chose to parent, an invitation to join an Embrace Grace group and a Brave Girl letter that can be written by YOU!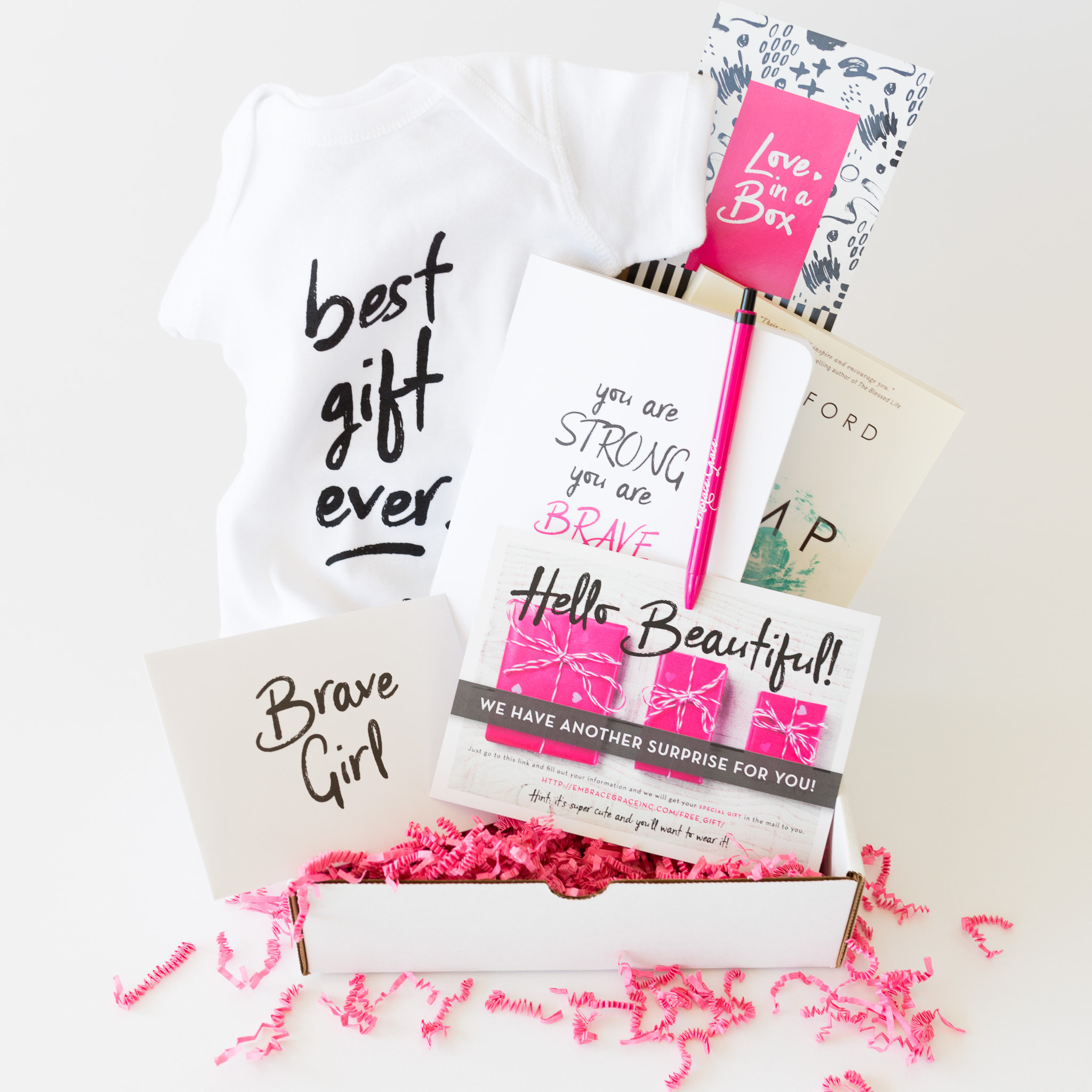 You have the opportunity to speak into the life of a mom that could possibly be contemplating a life or death decision. You can encourage, uplift and inspire her to choose life and to get plugged into an Embrace Grace support group at a local church.
We want to help brave moms choose life and get plugged into a spiritual family so they can be saved, discipled, mentored and be a part of a community that loves them the way Jesus loves.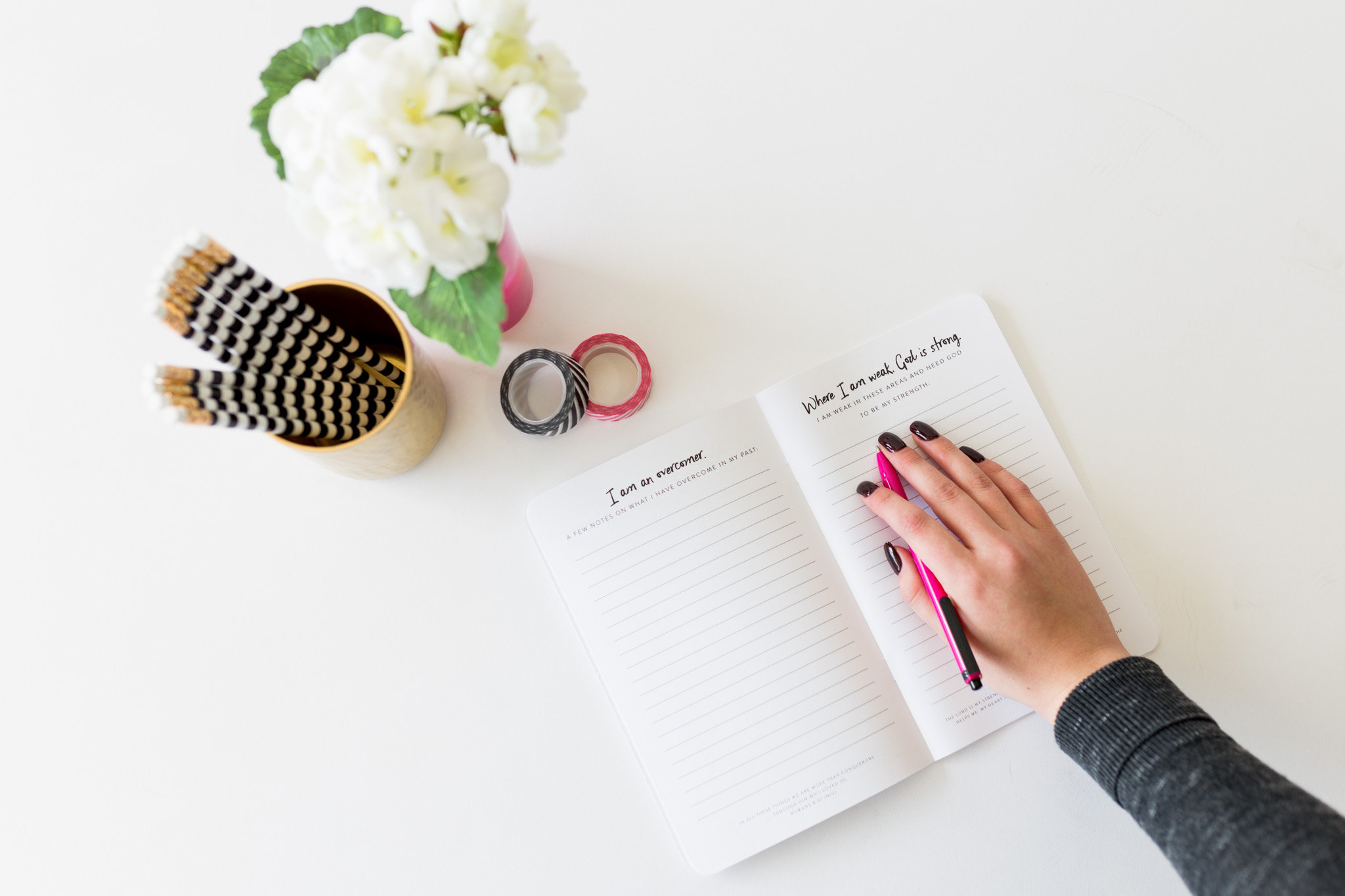 The necklace and journal pictured above are beautifully done. The necklace is gold-tone and dainty but makes a bold statement. The journal is filled with pages both blank and with words of wisdom and encouragement. You can enter here to win them. Share the giveaway with a friend who might need these encouraging gifts.
If you feel so led to be part of this cause, here are three ways you can get involved:
Start an Embrace Grace at their local church so young women with unplanned pregnancies have a support group. 
Partner with the national organization through prayer and support at www.EmbraceGrace.com 
Download and print our brave girl letter (http://egrace.co/

brave

) and mail to address below for us to place inside a Love in a Box.
Embrace Grace, Inc.
Attn: Love in a Box
700 W. Bedford Euless Rd., Ste. G
Hurst, TX 76053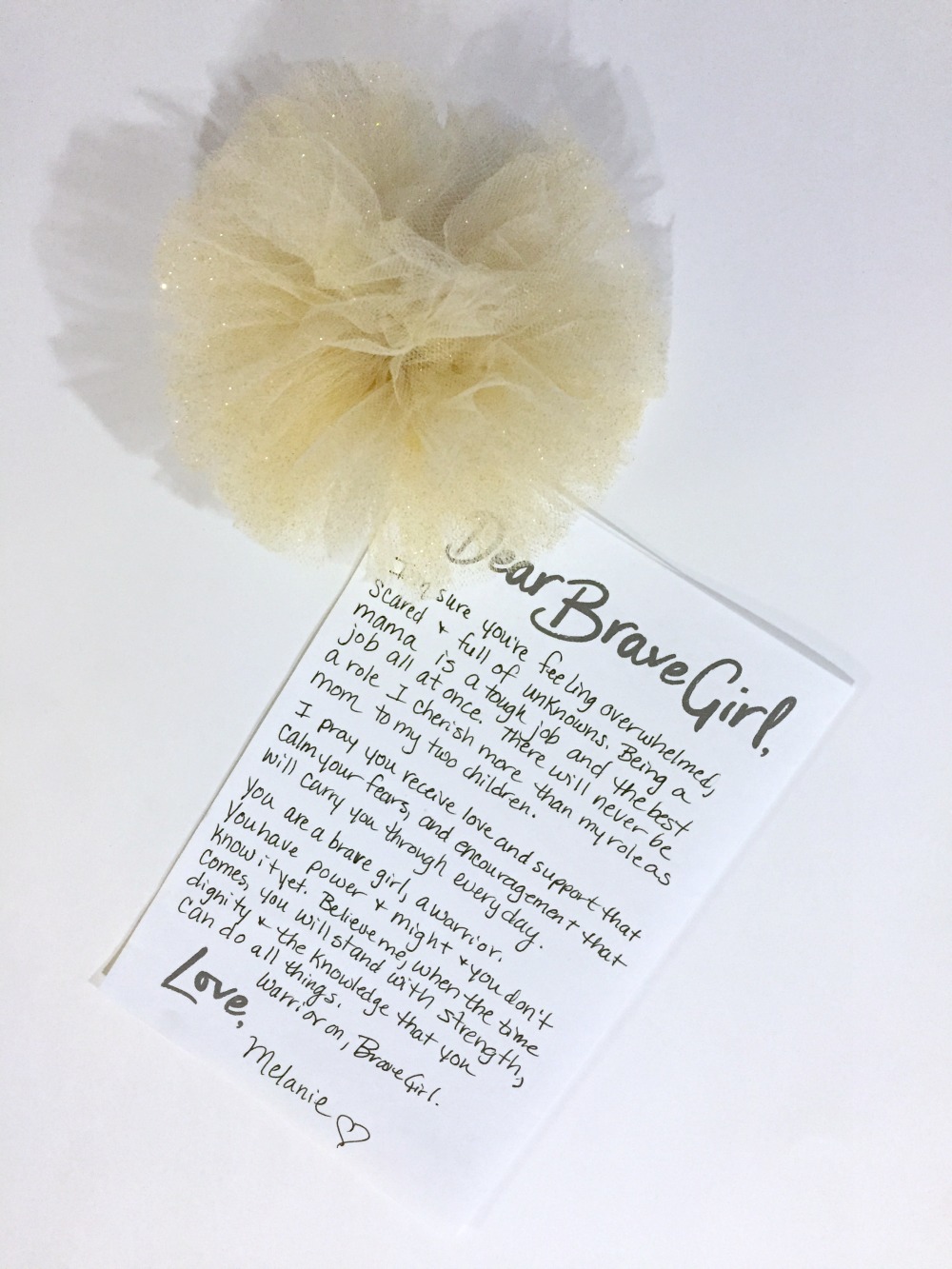 I wrote a letter to a Brave Girl to receive inside her Love in a Box and I hope my words don't fail. I hope they can encourage her during what may feel like a desperate, lonely, terrifying time in her life.
FrontGate Media supplied me with this beautifully dainty necklace and journal to review and share with you. All opinions are honest and my own. 
Love one another, always,