This summer, I went into a tattoo parlor for my tattoo I've been wanting forever to cover up scars from hurting myself as a teenager. A compass, but instead of North and South, I wanted my kid's initials.
This isn't something I did lightly. I get there's a lot of controversy and opinions over tattoos. I prayed and thought about it for a long time, and the desire never left.
It took a while to find the place and the artist I wanted. I called a few places,—my palms sweaty—and finally found one.
She was an extremely busy artist who was booked out, but, on a whim, decided to open her shop early for me. We chatted as she drew out the design. I was absorbed with calming my nerves (breathe breathe breathe) and watching her draw. Suddenly, I noticed she became quiet.
After a moment, she blurted out, 'You know, you remind me of someone I used to know.'
I looked at her carefully. Two of us from such different worlds. "Where did you know her from?" I asked, confused.
She took in a deep breath. "From a hospital."
I felt a tingle down my spine… the one that tells you something big is about to happen. "What hospital?" I asked. I could hear my pulse in my ears.
She named the one that takes suicidal teens.
My mouth dropped open and the air felt sucked out of the room. "I was there too."
She screamed, 'I knew it!' And jumped up from the table and grabbed me in the biggest bear hug ever. I held on to her feeling like the world had crashed together and was standing still at the same time.
My past from twenty plus years collided into my "now" in a way I'd never dreamed. I could hardly breathe, it was so intense and surreal. We both had tears in our eyes when we finally pulled apart and looked at each other again.
Back then, we'd been two teenagers who never dreamed we'd make it through the summer, and here we are now. Yes. She was there. When I was a teen.
When the scars on my arm were fresh and covered in gauze.
When my heart was broken that I'd been found and was still alive.
And now, she was the one to put the tattoo over them that says "Sozo"— a Greek word in the New Testament which means 'God healed and made whole.'
I believe this was God's way of showing me that He'd been there that day when I had no more hope in life, and He knew that I'd be here today with more beauty from those ashes than I could have ever dreamed.
I look at the tattoo now. My arm, a place that once represented hopelessness now represents love. The scars on my arm were once something I was ashamed of, constant physical reminders of the wounds given to me from people I thought I could trust. They were a reminder of when I couldn't take anymore and gave up. And somehow, God rescued me.
My tattoo story doesn't end there.
Suicide and depression are hard subjects. After the tattoo, I fell into a horrible panicked dark period because of the memories it stirred up. For me, being a Christian doesn't mean everything is magical and wonderful. There are still hard days, days that I have to remember that as powerful as emotions are, they aren't necessarily true. I have to fight to hang on to what's true, whether it feels like it or not.
One of my truths is this; God has gotten me this far, and he'll continue to be there for me.
I love my tattoo and share my story because it has no power over me. Now, my scars remind me now of how God knit them together and how he brought me through the fire, and will continue to do so. I've seen there is light at the end of the tunnel.
Maybe someone needs to hear it today— It's going to be okay. He loves you. You are good enough. Your life is important and has a reach so much more than you can ever realize. God has a plan, He's going to get you through this. He gets how hard it is, and will help you to continue. He will never lose you, never not listen, never tire of you, never forsake you, always fight for you.
He stands with you in every battle you are in. He will never let go of your hand. Even when life looks messy, when life looks the opposite of what you expected, God will bring beauty from those ashes.
He's brought beauty from mine. I don't have all the answers and I definitely don't have it all together. But I have this– I know what Love is, and it's because of Him. So for the rest of my life, I will point to that Love.
There is One out there who loves you, scars and all. Because of what He's done for me, I will forever point to Him.
Big hug to anyone who needs one
Suicide Prevention hotline: 800-273-8255
I know when I've felt that way it's very hard to reach out. Do it anyway. You're worth it.
Ce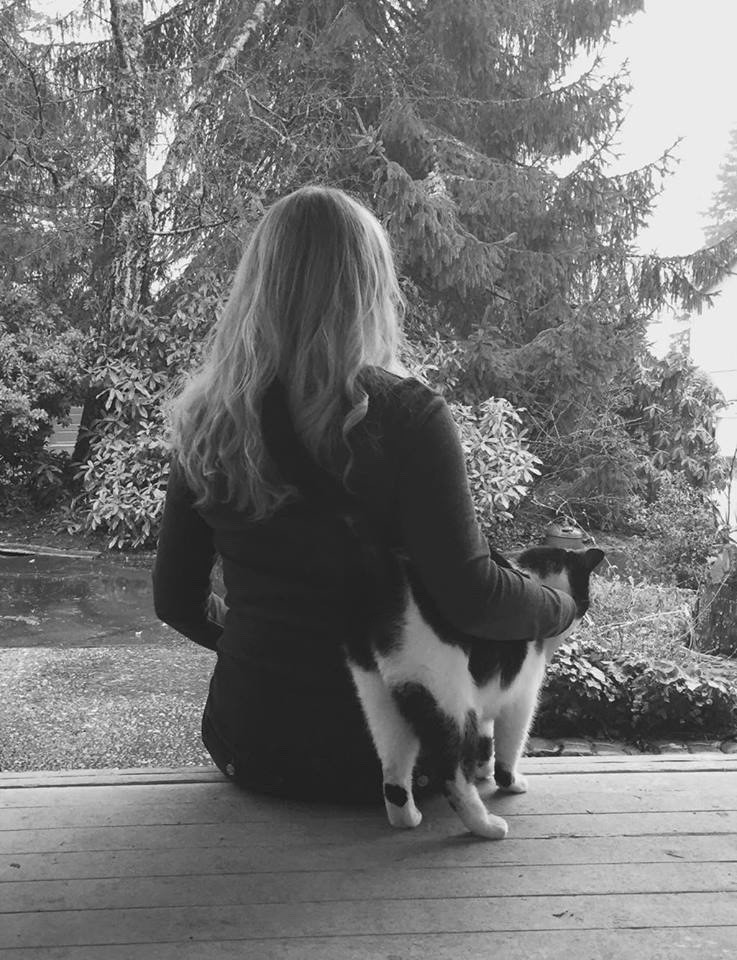 eCee James is an author, public speaker, and advocate for adult survivors of child abuse and sexual assault. Her early years were spent with several short stints in foster care, as well as a year as a homeless teen. At the age of eighteen, God rescued her. Her heart is to validate survivors in what they've overcome and make sure they don't feel alone in their journey toward recovery. Most of all, she wants to encourage anyone in a dark place; there is light at the end of the tunnel and God is there.
CeeCee has written several series, starting with her own personal story, Ghost No More. This book won 2016 SIBA best memoir.
Sponsored by CeeCee James
Here is the link to buy Ghost No More
You can reach CeeCee at her blog and Facebook.