I was given a copy of this Bible from BlogAbout to review and give my honest opinion. All opinions are my own and I was not otherwise compensated. 
One of my goals for 2019 is to the read the Bible from cover to cover. It's something I haven't done yet and it dawned on me in 2018 that there's so much more I could learn if I really committed to studying it.
The Thomas Nelson NKJV Study Bible will get you off to a great start towards achieving that goal if it's something you've always wanted to do as well. This Bible is full-color and is a lay flat Bible, meaning when you set it down to an open page, it'll stay open; it doesn't fall back closed like a normal paperback would. This is a great way to study the Bible because photos draw it in and give visual representation of the history.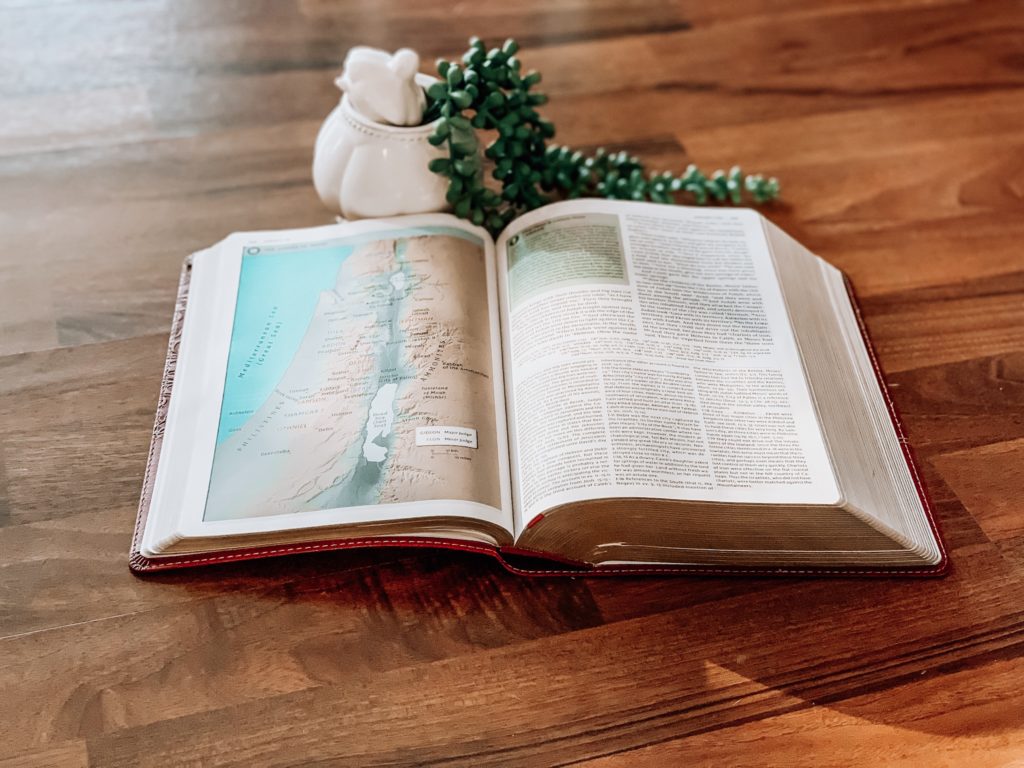 The maps are a nice benefit because again, it helps offer a better understanding of what certain biblical places looked like during those times, what the actual distances were, and allows you to imagine the terrain travelers struggled to cross, and so on. It's a valuable tool.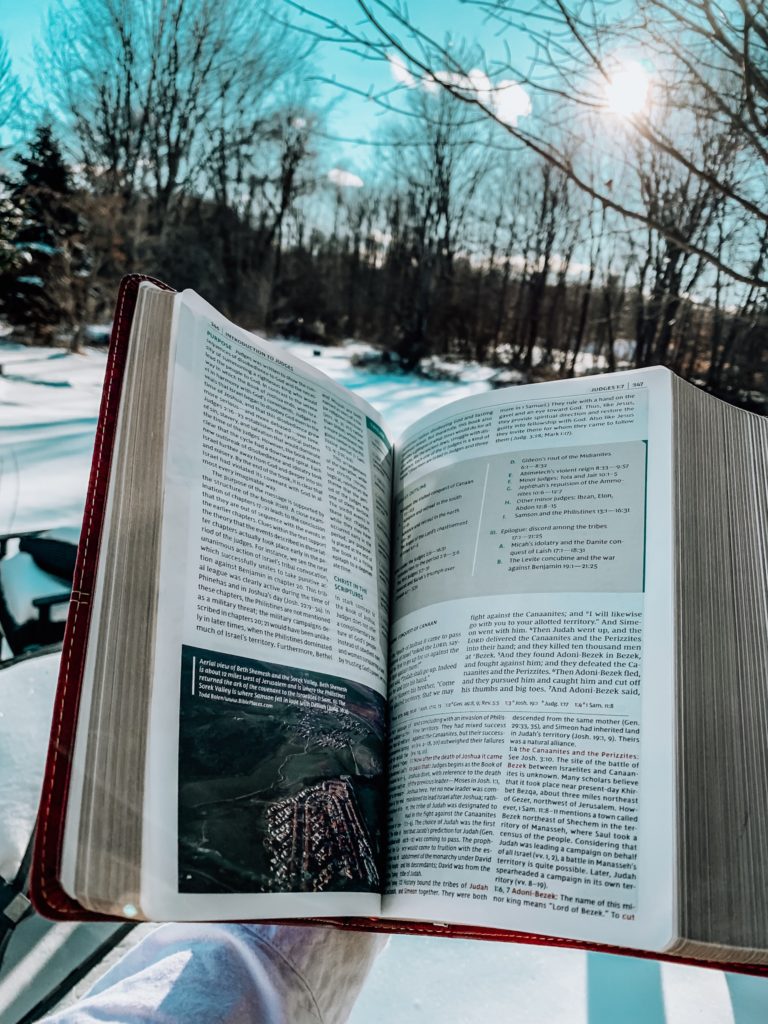 Check out these wonderful features:
Over 15,000 verse-by-verse study notes
Bible times and culture notes
Word studies with Strong's numbers
Extensive cross-reference system
In-text maps and charts
Book introductions, outlines, and timelines
Full-length articles, a concordance, and color maps
Clear and readable Thomas Nelson NKJV Comfort Print®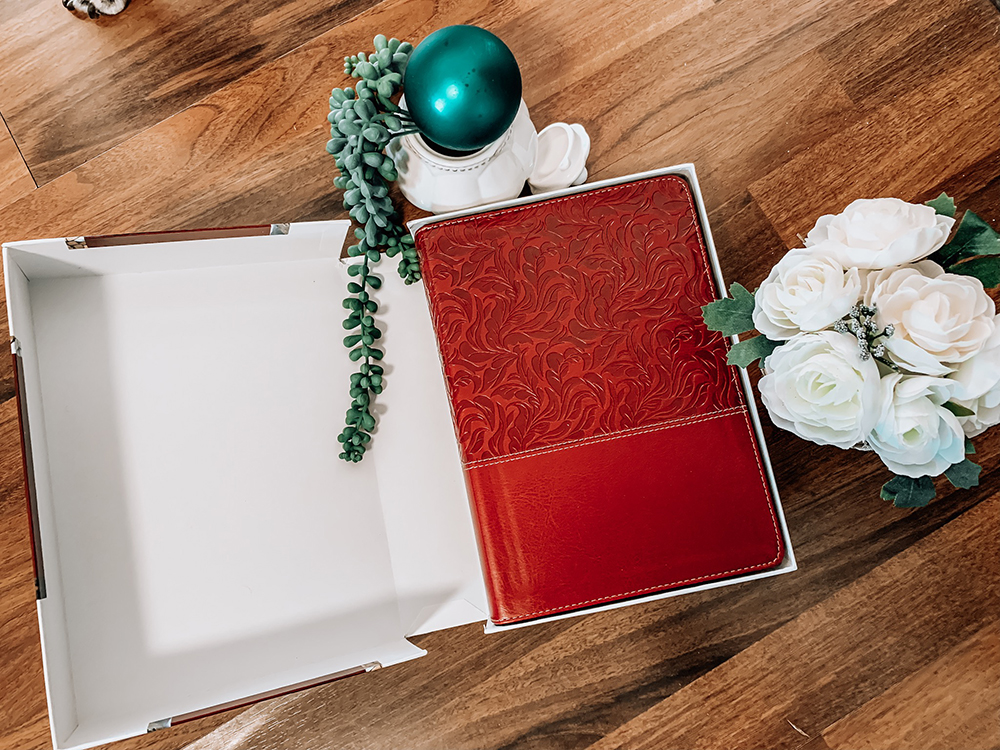 The Bible is a beautiful burgundy color with an "etched" design and would make a lovely gift for yourself or someone else and great for graduates or newlyweds to begin their new journey with the guidance of the Bible.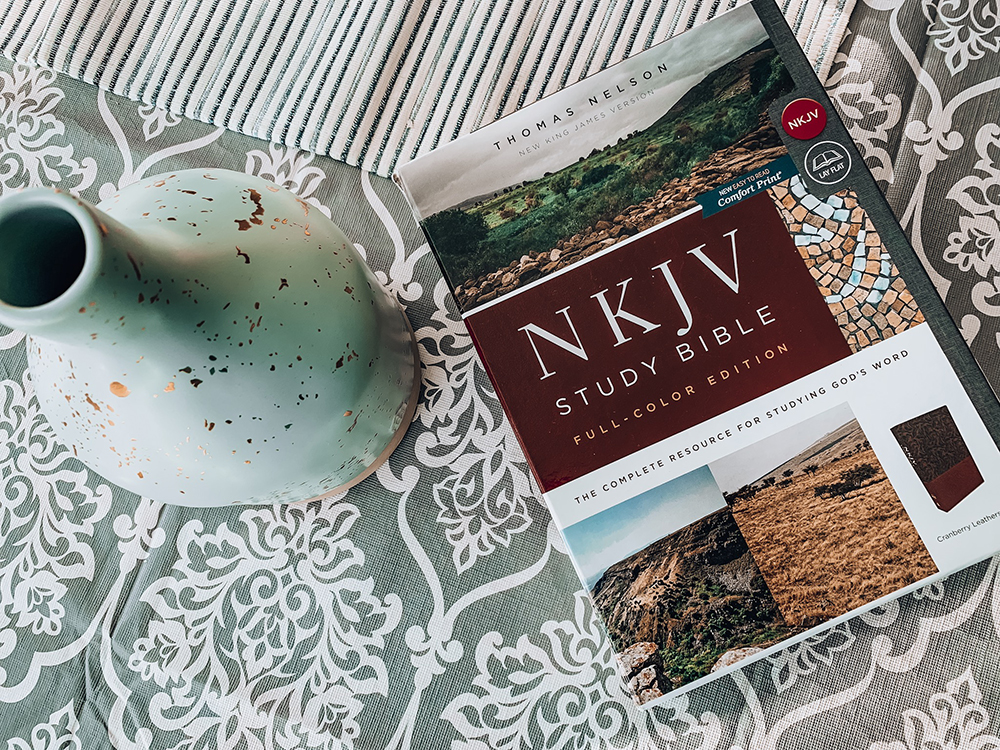 Candidly put, it's sometimes hard to set aside time each day to pray, much less dig into the Bible. But this Bible offers so many extras (listed above) that make it exciting and engages the reader, pulling them into a deeper study experience. I encourage you to check out the video above to find out more about it.
The Bible is my guide to living. I don't always understand every bit of it, but I'm trying. If you have any prayer requests, please drop them in comments below!
Blessings,